The firm handles a broad variety of labor and employment matters. The practice includes advising small businesses on compliance issues with labor and employment laws and advising businesses and employees in labor and employment litigation, arbitration, and mediation.


employment discrimination under federal and state laws (see below for explanation of employment discrimination),
breach of employment agreements,
theft of trade secrets,
breach of non-competition agreements,
denial of benefits covered by employee benefits plans,
claims for unemployment benefits,
discrimination for filing claims for worker's compensation benefits,
failure to pay wages and overtime,
other employment issues, and
obtaining emergency relief and in defending against emergency relief, including temporary restraining orders, temporary injunctions, and writs of sequestration in cases dealing with non-competition agreements, theft of trade secrets, and theft of company property.

Are you starting your own business in Texas and wondering whether you have any employment law issues? The answer is that you probably do even if you have not hired an employee yet. Even small businesses can have employment law issues involving hiring, documentation required by government agencies, posters required, employee injury claims, unemployment benefits claims, discrimination claims, overtime pay claims, employment benefits claims, etc.


Employment discrimination refers to discrimination by employers which our laws make illegal. All discrimination is not illegal, only discrimination for which there is federal or state law, statutory or common law, making it illegal. For example, if you have red hair and you get denied employment in Texas because the employer does not like red hair, you are being discriminated against because you have red hair. However, there is no law, state or federal, that makes it illegal to refuse to hire someone solely on the basis that they have red hair. Hence, you are being discriminated against, but since there is no law preventing this type of discrimination, then it is not illegal discrimination. There are many types of discrimination which our laws do forbid and some examples are as follow:

--Title VII 42 U.S.C. 2000e et seq. Discrimination based on race, national origin, religion, and sex (including pregnancy and childbirth)

--Equal Pay Act of 1963 29 U.S.C. 206 Sex discrimination based on pay for equal work

--Age Discrimination in Employment Act of 1967 (ADEA) 29 U.S.C. 626 et seq. Discrimination based on age for persons over 40
--Americans with Disabilities Act of 1990 (ADA) 42 U.S.C. 12101 et seq. Discrimination based on disability, a history of disability or a perceived disability against qualified persons in the private sector and in state and local governments

--Sections 501 and 505 of the Rehabilitation Act of 1973 Discrimination against qualified individuals with disabilities who work in the federal government

--Civil Rights Act of 1991 Intentional employment discrimination

--Family & Medical Leave Act of 1993 (FMLA) 29 U.S.C. 2601 et seq. Discrimination for interfering with the rights guaranteed by the FMLA

--Texas Labor Code Section 451.001 et seq. Discrimination for engaging in protected activities under the Texas Worker's Compensation Act

--Texas Commission on Human Rights Act (TCHRA), TEX. LABOR CODE § 21.001 Makes most federal law prohibitions on employment discrimination also violations of state law

Additionally, there are state and federal laws for other types of employment discrimination including laws relating to military service, serving on a jury, engaging in activities protected by the National Labor Relations Act, employees of publicly traded companies engaging in activities protected by the Sarbannes-Oxley Act, employees refusing to commit an illegal act ordered by their employer which is punishable as a crime, and others.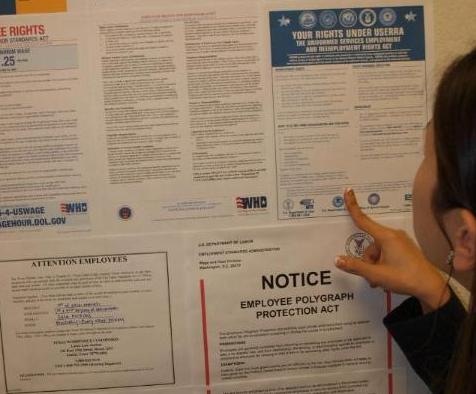 DISCLAIMER: INFORMATION PROVIDED IN THIS SECTION IS FOR GENERAL PURPOSE ONLY AND IS NOT LEGAL ADVICE. EACH CASE IS DIFFERENT. TO OBTAIN LEGAL ADVICE, MAKE AN APPOINTMENT.



This firm handles litigation in Texas State Courts, Federal District Court and Bankruptcy Court. Areas of practice include, but are not limited to, the following practice areas:


Please feel free to call (512) 280-7600 to see if your matter is in an area of law that we handle and to make an appointment