Black's Law Dictionary defines the terms litigation, arbitration and mediation as follows:

Litigation is the process of carrying on a lawsuit,...it is the lawsuit itself.

Arbitration is a method of dispute resolution involving one or more neutral third parties who are usually agreed to by the disputing parties and whose decision is binding.

Mediation is a method of nonbinding dispute resolution involving a neutral third party who tries to help the disputing parties reach a mutually agreeable solution.


Matters for companies (corporations, partnerships, limited liability companies, sole proprietorships,etc.) and individual consumers in civil matters involving either state or federal laws or both in the following forums:

municipal courts on select matters (no traffic tickets or criminal matters);
administrative hearings before state and federal agencies and administrative law judges;
state courts including small claims court, justice court, county court, county court at law, and district court;
federal district courts and federal bankruptcy courts;
arbitrations under AAA Arbitration Rules and any other arbitration rules that apply to the particular matter;
and private mediations and court ordered mediations.
The firm can handle litigation, arbitration, administrative hearings, and mediation in a variety of civil matters, including both filing lawsuits representing Plaintiffs and defending against lawsuits representing Defendants.

Some examples of the variety of litigation, arbitration, and mediation that the firm will evaluate include the following:
lawsuits for injunctions involving claims of breach of non-competition agreements;
lawsuits for injunctions involving claims of theft of trade secrets and confidential information;
lawsuits for injunctions to protect property and employer's premises; lawsuits seeking writs of garnishment, writs of sequestration, and turnover orders;
lawsuits involving claims of employment discrimination;
lawsuits involving claims of denial of employment benefits under ERISA;
lawsuits involving claims of denial of unemployment benefits;
lawsuits involving claims of breach of contract;
lawsuits involving claims of wrongful foreclosures of homes;
lawsuits involving claims of deceptive trade practices under the DTPA and other state and federal statutes which include deceptive trade practice provisions;
lawsuit involving claims against executor of an estate for breach of fiduciary duty, fraud and negligence in handling the assets of the estate;
lawsuit involving claims to set aside probate of the wrong will;
lawsuit involving claims of misrepresentation and fraud in the sale of a business;
lawsuits involving claims of malicious prosecution and abuse of process;
adversary suits in pending bankruptcies;
arbitrations involving employment claims, deceptive trade practice claims, and breach of contract claims;
actions before the Social Security Administration, the Texas Workforce Commission, and other administrative proceedings;
Mediations of many of the foregoing suits and claims.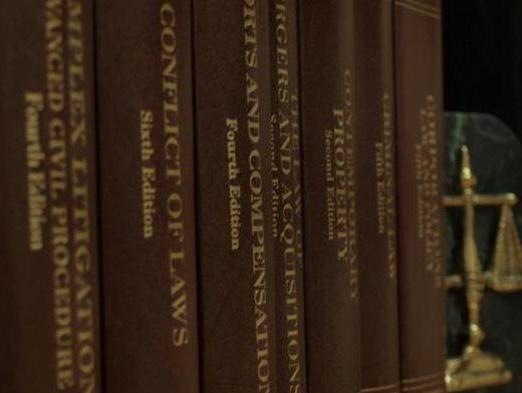 DISCLAIMER: INFORMATION PROVIDED IN THIS SECTION IS FOR GENERAL PURPOSE ONLY AND IS NOT LEGAL ADVICE. EACH CASE IS DIFFERENT. TO OBTAIN LEGAL ADVICE, MAKE AN APPOINTMENT.



This firm handles litigation in Texas State Courts, Federal District Court and Bankruptcy Court. Areas of practice include, but are not limited to, the following practice areas:


Please feel free to call (512) 280-7600 to see if your matter is in an area of law that we handle and to make an appointment