Bankruptcy is a form of debt relief available to qualifying individuals or businesses. The law governing bankruptcy is complex, but the goal of the process is to provide honest debtors with a fresh start. I have noticed that much of the anxiety that people feel regarding bankruptcy can be eased by understanding the process and your rights under the law. A common adage is that if you consult with a surgeon, the surgeon will recommend surgery. However, even though I am a practicing bankruptcy attorney, I do not always recommend bankruptcy. Sometimes there are alternatives that may better fit your particular set of facts. If you would like to find out more about bankruptcy or if you want to see if there may be an alternative that you can pursue, we recommend that you call us at (512) 280-7600 to schedule an initial consultation. The initial consultation is free.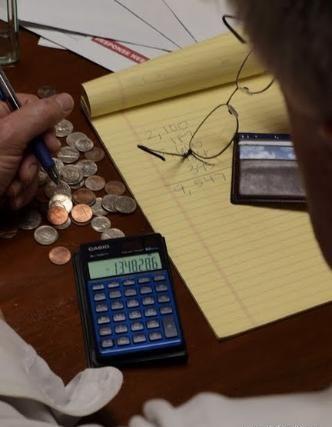 Bankruptcy is a legal process under federal law by which a person or entity may be able to discharge or restructure their debt. Several chapters are available under the law, but the most common chapters used by consumer debtors are Chapter 7 (Liquidation) and Chapter 13 (Reorganization). If you qualify to file for bankruptcy, many documents are required to be filed with the U.S. Bankruptcy Court of your area. Upon completion of the process, you may be able to obtain a discharge of qualifying debts.


Black's Law Dictionary defines the automatic stay which occurs in bankruptcy as a bar to all judicial and extrajudicial collection efforts against the debtor or the debtor's property. The policy behind the automatic stay, which is effective upon the filing of the bankruptcy petition, is that all actions against the debtor should be halted pending the determination of creditors' rights and the orderly administration of the debtor's assets free from creditor interference.


The idea is that bankruptcy should operate as a vacuum in which no creditor can jump ahead of other creditors just by being the first to take collection action. Instead, the bankruptcy estate is treated in an orderly manner by which distributions are made pursuant to the Bankruptcy Code. If you watch shows like Animal Planet on television or have ever seen a National Geographic's special, then I would paint the picture as this......the automatic stay prevents the vultures from jumping on the recently fallen animal all at once and makes each vulture stand in an orderly line with a number (according to class).

It seems to me that people often feel like exactly that, a wounded animal being attacked by vultures in their moment of weakness, by the time they come to me for help. The automatic stay in a bankruptcy case acts as a protective mechanism for the Debtor which allows the case to be handled in an orderly manner.

I want to note, however, that the automatic stay may be lifted under certain circumstances or may not be afforded at all in some situations. For example, the automatic stay will not stop criminal proceedings against a Debtor, the collection of a domestic support obligation from non-estate property, or the commencement or continuation of civil actions or proceedings to establish paternity. These are a few examples, but not a complete list. We recommend you consult with a bankruptcy attorney to find out whether the automatic stay may or may not be in effect with regard to your particular set of facts.


Several people and entities may be involved in a typical bankruptcy case. Each case is different, but generally a case will include the person or company that filed for bankruptcy (the Debtor), the Trustee, the Bankruptcy Judge, the creditors and attorneys. The Debtor is the person or entity who files for bankruptcy relief. The Trustee is a person appointed by the Bankruptcy Court who examines the Debtor, handles certain administrative functions and is trusted with the responsibility of making sure the rules of the Bankruptcy Code are being followed. A creditor is any person or entity whom the Debtor owes money to.


A Chapter 7 Bankruptcy case is commonly referred to as Liquidation Bankruptcy. The Debtor is permitted to keep exempt assets but any assets that are not exempt may be collected by the trustee to be sold and the proceeds may be distributed to creditors.


If you qualify to proceed under Chapter 7, at the end of the process, you can receive a court order which releases you of your dischargeable debts. The point of the bankruptcy system is to provide you with a fresh start. Many people seek this form of debt relief because they owe at least $10,000.00 in unsecured debt and are tired of receiving phone calls and letters from their creditors. Examples of unsecured debt include, but is not limited to, credit card debt, signature loans, payday loans......basically debt that does not involve a security interest in the collateral.


A person who qualifies under the Bankruptcy Code can file a Chapter 7 Bankruptcy case. This is typically anyone who resides in, has property in, or does business in the United States of America. Since the bankruptcy laws are federal laws, they govern bankruptcy in all the states of the United States. But, since state law affects bankruptcy law, it is important to consult with a bankruptcy attorney in your state to learn what the rules are for you. As I mentioned earlier, bankruptcy law is a complex area of the law. We recommend that you consult with an attorney to find out whether you qualify to obtain bankruptcy relief and whether bankruptcy is the best option for you.


If you qualify to proceed under Chapter 13, at the end of the process, you can receive a court order which releases you of your dischargeable debts. A Chapter 13 case is different from a Chapter 7 in several ways. A typical Chapter 7 is a process that lasts a few months, whereas a Chapter 13 plan can last between 3 to 5 years. In a Chapter 13, you are entering into a repayment plan and you cannot receive a discharge of your qualifying debts until the plan has been completed. The Chapter 13 is useful to those with regular income who are seeking to avoid foreclosure of their home or repossession of their vehicle because the filing of the case invokes the automatic stay and permits the Debtor to enter into a repayment plan.

Yes, the changes took effect on October 17, 2005. Means testing is a method of testing whether you are eligible to file under Chapter 7 based on your income.


If your disposable income exceeds a certain amount, you will not be able to utilize Chapter 7 bankruptcy relief and may want to proceed under Chapter 13 with a repayment plan.


We recommend that you consult with an attorney. Also, you will need to obtain a certificate of credit counseling from an approved nonprofit credit counseling agency. A list of approved credit counseling agencies in Texas can be found on the bankruptcy court's website. I recommend that anyone considering filing should gather the following documents and bring them to their first consultation so that the attorney can get a better idea of their financial situation:

Driver's license and social security card,
All bank account statements, business and personal, for the past year,
Pay stubs for the past 6 months,
All bills,
All collection letters,
Federal Tax returns for the last 2 years,
Deeds, if you own real estate,
Divorce decree, if you are divorced,
Recent credit reports, if you have them.
DISCLAIMER: INFORMATION PROVIDED IN THIS SECTION IS FOR GENERAL PURPOSE ONLY AND IS NOT LEGAL ADVICE. EACH CASE IS DIFFERENT. TO OBTAIN LEGAL ADVICE, MAKE AN APPOINTMENT. WE ARE A DEBT RELIEF LAW FIRM. WE HELP PEOPLE FILE UNDER CHAPTER 7 OR 13 OF THE U.S. BANKRUPTCY CODE.

__________________________________________________________________________

To make an appointment, call (512) 280-7600.

___________________________________________________________________________